You can hire a concrete pump in different conditions to complete your project fast while minimizing waste and labor expenses.
Concrete pumping is an effective and easy method to deliver concrete. Concrete pump hire is worth considering when you have limited labor and a strict deadline.
You can use a concrete pump in commercial and residential projects. Have a concrete pump to save money and time and complete your work in adverse conditions.
A concrete pumps is worth hiring for all concrete projects. However, you can expect more benefits in the following conditions.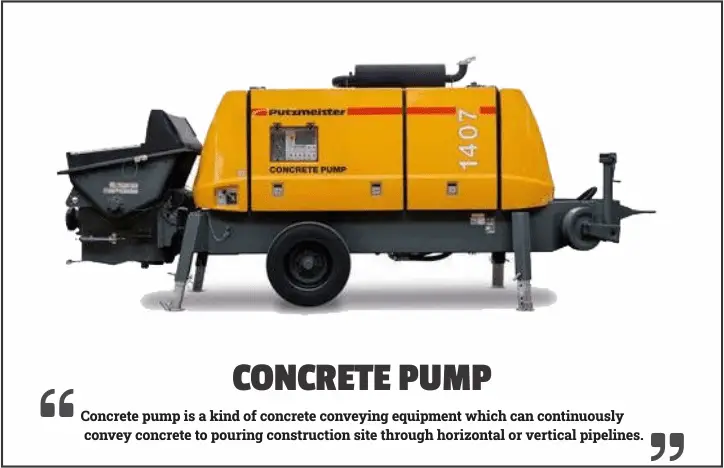 When You Deal with a large Volume of Concrete?
You can plan for concrete pump hire to lay a large volume of the material.
A concrete pump will save you time by delivering your material at 180m3 per hour.
The pump will finish laying fast, and you can avoid unnecessary mess.
Many even consider using concrete pumps for small residential projects, including driveways, for more effective and fast work.
Laying concrete will be complex, especially when using wheelbarrows.
You will need three to four people to speed up the process.
You might need team effort when working on a big project.
A pump will eliminate all the stress, and you can deliver the concrete fast and use your labor for other works of your project.
When the Site Is Inaccessible?
Use a concrete pump if the work site is inaccessible. You can use the pump for staircases, inside the building, and upper floors.
A pump will ensure fast and safe delivery to the desired location. Some pumps can reach up to 62m and are perfect for complex terrains.
Minipumps are suitable for underground and interior areas. They can run along the ground vertically and horizontally and access all those restricted areas.
The benefits are the first completion of the project and hassle-free and safe delivery.
In brief, you can hire a concrete pump for long-rich lines, tight corners, stairs, and unlevel grounds.
It will ensure easy navigation and avoid heavy lifting.
When You Want to Avoid Waste?
Concrete pumping will make smooth delivery and help with a clean delivery method.
When you use wheelbarrows, you cause a lot of waste. Also, accidental tip-ups can happen, leading to more mess.
It will make the work site messy and unappealing. More importantly, it will impact your budget.
Concrete waste is difficult to clean and requires specific tools.
You can avoid all these complexities with a concrete pump. Since there will be no mess on your site, you can save on labor and material.
You can expect more benefits when doing commercial projects. Less waste means environmentally friendly and less expensive work.
When You Have Time Restrictions?
You can use a concrete pump when you have a tight schedule to complete your project.
The concrete pumping will ensure fast delivery to hard-to-reach areas, and you can meet the deadline without any exceptions.
A concrete pumps are suitable for all projects ranging from large commercial to small domestic ones.
Also, concrete pumps are affordable, and you can tailor them to suit the specific needs of your projects.