It's difficult to choose a foundation repair contractor.
Numerous complaints regarding dubious contractors are sent to agencies.
How can you track down a trustworthy, dependable foundation repair professional that can finish the project on schedule and within your budget?
This article discusses 10 of the most crucial inquiries you need to make before choosing a contractor to fix the foundation of your house.
General Inquiries About the Foundation Repair Company:
Here are a few things you should consider to inquire about the foundation repair company before you make a choice.
These questions will inform you about the company's policies, ownership, and expertise.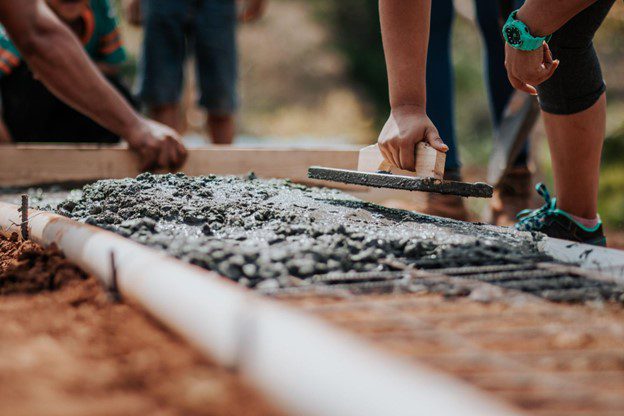 1. How Long has the Company been Operating?
Long-standing businesses are more likely to stay by their warranties, both now and in the future.
Knowledge and good business methods go hand in hand with a flourishing enterprise.
Though it's not to say that a firm with only a few years under its belt can't be successful, you should know that its longevity is not guaranteed.
Additionally, check the company's ratings, read online reviews and testimonials, and ask family and friends who might have taken the company's services before you pick the repair company.
"It's important to check reviews before hiring a foundation repair company," says Silvestre Gutierrez, a business owner in Houston.
2. Does the Company Have a Local Office?
At this time, you might not give much thought to a company's proximity to you.
Nonetheless, you need a straightforward method of getting in touch with the provider in case of any problems or issues following the repair, whether they be warranty-related or otherwise.
Because of our rather compact urban area, we frequently witness this in the building trades.
Just recently, there have been issues with roofers and hail. After a major hailstorm, a roofing firm arrives in town promising *amazing* discounts on roof replacements.
What if, however, you encounter problems with your new roof in the future and the company can no longer be reached?
Make sure it's a real, brick-and-mortar location, not just a Post Office box.
Having a physical location shows that the company is not going to disappear on you at the worst possible time.
3. Is the Company Licensed?
Verify that the contractor you hire has the required permits to fix your home's foundation.
You could spend more money fixing the damage caused by a contractor who wasn't qualified to work on the foundation.
Qualifications for a contractor's license are strict in the case of foundation repair.
In general, meeting state requirements usually entails achieving varying degrees of schooling, gaining relevant work experience, and passing relevant certification tests.
After that, the contractor must apply for the appropriate licenses, which usually include both a general contractor's license and a general engineering contractor's license.
The possession of a valid license is evidence of a contractor's proficiency in their field.
If you want good results from your foundation repair, make sure the company you use is legitimate.
4. Does The Company Have An Insurance Policy?
Before hiring a contractor, be sure you can verify their insurance coverage for foundation repairs.
Your assets may be at risk if an accident occurs on your construction site and your contractor does not have insurance to cover the costs of repairs.
General liability and worker's compensation insurance are the bare minimums that a foundation repair contractor should have to protect themselves, their staff, and their clients from financial losses in the event of property damage or personal injury.
Specifically, the contractor's insurance should be equal or greater than the total work.
You should ask to view the policy and supporting paperwork to verify a contractor's insurance.
Take Note of The Company's Customer Service:
Take some notes before calling or emailing a business to arrange a visit to your property.
Not like you have a test to pass, but just observe the language used and how you are dealt with.
5. How Are They Treating You?
Did the company representative show up on time? If not, did they text or call to notify their delay?
This will show that they value your time.
When they first arrive, do they introduce themselves, or do they get into a sales presentation immediately?
There shouldn't be any hard selling before they've looked into the problem(s) you've identified.
Do they ask pertinent questions to get to know you better, including how long you've lived there, when you first noticed the problem, and if there are any time limits on when the repairs may be made?
6. How Thorough is Your Home Inspection?
You can learn a lot about the representative's expertise and the assessment's accuracy from this.
Where necessary, they should also take measurements.
If you cannot inspect the area yourself, having someone else take images of the situation is essential.
7. Do They Clean Up and Protect Landscaping Afterwards?
Inquire about the repair crew's plan for protecting outside areas, managing debris, and cleaning up afterward.
Inquire about any landscaping, hardscaping, or decorative elements that might be problematic, such as trees planted too close to the house's foundation.
Check with them to see if you'll have to clear the road yourself or if they intend to do any of this.
Know How the Company Plans to Work on Your Particular Project.
Now that you know some general things to consider while choosing a foundation repair company, here are some more questions you should ask for your personal project.
8. When Will They Start, and How Long Can it Take?
Some homeowners place a premium on timing, whether they are trying to sell their property or plan to host a large gathering at their home for a significant event.
Times for repairs might vary widely, from two days to two months.
You should inquire about the estimated time frame for completing the foundation repair for your house.
Talk to the potential contractor about the factors that could delay the project's start and finish times to ensure that the schedule will accommodate your needs.
9. What Type of Foundation Will be Used?
Many homeowners need to be made aware that there are other options available when hiring a foundation repair contractor, making the contractor's method of choice all the more significant.
There are benefits and drawbacks to using various approaches, which ultimately have different outcomes.
To address the needs of every house and every homeowner, only some strategies can possibly be universally superior.
An honest business can take pride in its achievements, but it must also be willing to address any shortcomings in the type of foundation intended to use.
10. Will Your House be Raised?
It is normal for there to be minor bumps and divots in a freshly poured concrete floor.
Other issues with doors, walls, and finishes can arise when lifting a home to a precise level.
Building on an existing foundation might help lift a home that has settled.
In this respect, repairing a foundation is more art than science.
Depending on the aesthetics of the area and the extent of the remodeling that has already been done, some houses need to be elevated a few inches, while others need to be lifted till a door opens.
Inquire about the contractor's plans for directional aids like signs and tools to be utilized during the rising.
When lifting the house, be aware of high-tech level measurement gadgets that ignore practicality and aesthetics.
Pursuing a perfectly level surface should stay within the need for the proper functionality.
11. Talk About Your Budget:
Set aside a specific amount of money for the foundation repair of your property.
If you plan how much money will be spent on the project, you can avoid employing a contractor who is too pricey for your budget.
First things first: learn how much a typical foundation repair costs.
It usually costs anywhere from $1,800 and $6,500 to fix a foundation.
However, costs will differ significantly depending on the nature of the damage. Damage assessment and repair costs might vary widely, from as little as $500 to as much as $10,000.
Knowing the extent of the deterioration of your foundation will help you plan for repairs.
Once you know how much money you have to spend, you can start looking at the prices of local foundation repair companies to discover the best fit.
Knowing the local possibilities and estimated costs for a foundation repair will help you stick to your budget.
Conclusion
Few homeowners feel confident repairing damage to their home's foundation on their own.
That's why knowing where to look for a reliable foundation repair company is crucial.
Because of this, you can quickly zero in on the most promising local resources.
Following these guidelines will help you identify a reputable foundation repair company to hire, relieving you of the burden of foundation repair and hiring someone you can trust.
And before you know it, you'll have a sound, professionally fixed base upon which to build.