By choosing the perfect windows for your home, not only get to catch beautiful outside views, but you're also able to connect with the world around you.
If your house needs a change-up, new windows might be the right move for you.
Here, we'll give you seven tips for choosing the perfect windows for your home, so you have a better idea of how you can add that pizzazz to your home that you've been looking for.
7 Tips for Choosing the Perfect Windows for your Home: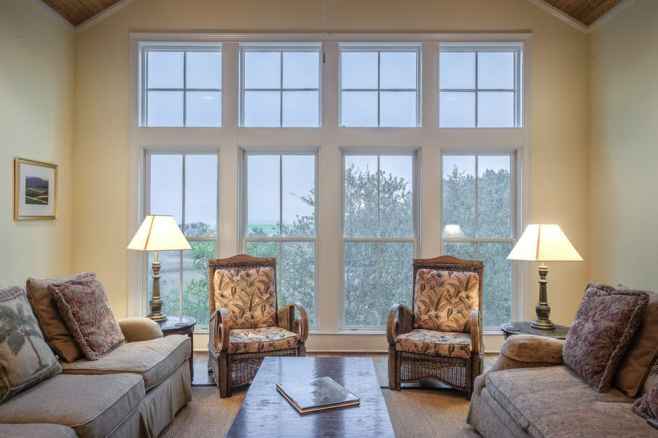 1. Think about how the windows will complement your home's architecture:
Every home has its own original style of architecture that the right style of windows can bring out and complement. Is your home modern, or does have more of a traditional look?
Either way, it's an important factor that you'll want to consider when contemplating how your new windows will fit your home.
2. Consider what the desired effects of your windows:
What are you looking for from your windows?
What purpose and function will they bring? If you're looking to add in just the right amount of breeze, top opening windows might be right for your living room.
Think about the size of windows you'll need and how much light you'd like to invite into your rooms before making your choice of the windows for you.
3. Contemplate what colours you'll need:
The colours of your windows can help bring out the feel and ambience for choosing the perfect windows for your home.
They can also be chosen to match the decor and furniture too.
Do you need bright colours for your living room?
Perhaps plain will suit your bedroom? Whatever the case, you shouldn't overlook the colours of the frames for your new windows.
4. Ask yourself what window styles will suit you best:
It's important to realize that there are various window styles you can choose from and not everyone will best suit you.
Therefore, you'll want to weigh up your options to see what ones you think you'll need. Here are some window styles that are on offer:
Sliding sash.
Casement windows.
Bay windows.
Contemporary style windows.
With the help of a good window company, you can be on your way to stylish new windows that be perfect for your home.
When looking for the right window companies Glasgow has some great ones to choose from.
5. View your windows as the centerpiece of the inside of your home:
Consider how the following features of your new windows will affect your home's interior:
An example here would be how bay windows, which include pieces of glass formed together into windows, improve your floor space.
This can make them a great fit for your bathroom.
6. Make it your renovation project:
Home projects are fun to work on! When you consider your window choice as an enjoyable rather than a grueling task, you make your perception of home living change positive.
This outlook can also help you get into the right state of mind to make the best decision when choosing the perfect windows for your Home.
7. Create a unique living space with your windows:
Do you want to do something that sets your home apart from your neighbours?
Maybe they've got double-hung windows but you want classic sash?
Perhaps by taking the different option you'll make your home the unique one that stands out among the rest in your area.
Why not use it as an opportunity to show off to your visitors the originality of your taste?
Conclusion:
Choosing the perfect types of windows for your home doesn't have to be a dull or stressful task – it should be something you find fun!
So when you're making your decision, keep these seven tips in mind so that you can make the best choice that'll be suitable for you.