Roof shingles are a type of roofing material made up of discrete, overlapping pieces stacked one on top of the other.
Sheets of shingles measuring 3 feet by 1 foot and between 4 and 12 mm thick are available.
In this article you'll learn:
Purpose of the Roof shingles.
Types of Roof shingles.
Merits and Demerits of the Roof shingles.
Lots more.
So, if you're ready to go with Roof shingles, this article is for you.
Let's get started!
What are Roof Shingles?
Roofing shingles are high-grade, mineral-stabilized asphalt-based mats that are reinforced with fiberglass.
High-strength ceramic coated granules are then applied on top of the mats, and a mineral stabilizer and fire retardant are applied on the underside.
Such rectangular, flat roof components are shaped. From the bottom edge of the roof to the top edge, this is placed out in coursework.
Based on the roofing area and the type of roof shingle selected, installing shingles is regarded as a significant investment.
They are mixtures of mineral stabilized, high-grade asphalt, and reinforced fiberglass mesh that has been covered in granules with high-strength ceramic coating.
Any type of sloped roof, including RCC slabs, wood, fiber cement board can easily use them.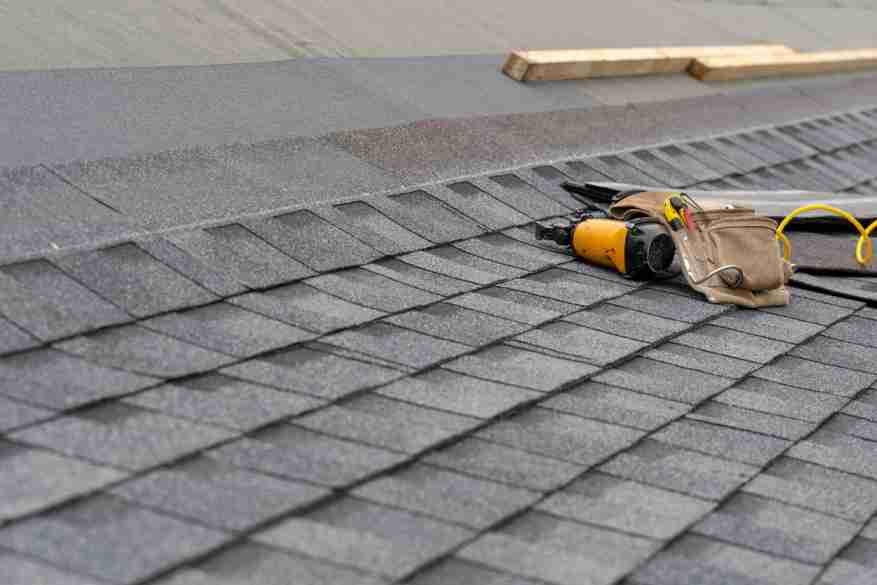 Purpose of Roof Shingles:
The building structure as a whole is safeguarded by the roofing shingles, which serve as a waterproof barrier.
The shingles' construction makes them resistant to water, snow, and ice.
The roof shingles are installed in such a way that the shingles that are laid up overlap the gusset or joint from bottom to top, the shingles are arranged in the coursework.
 It is easier to choose an affordable roofing shingle for a building's roof if you are aware of the various roofing shingle types and prices available on the market.
The starting pitcher course is the first course, and the ridge course also known as the ridge slates is the very last course.
A ridge cap, piece, roll, or any other ridge vent material is primarily used to cover the ridge.
Types of Roof Shingles:
1. Asphalt Roof Shingles:
When it comes to maintenance and durability, asphalt roof shingles are among the most adaptable, attractive, and affordable roofing materials.
Asphalt roofing shingles come in three main categories, namely:
The Asphalt 3-Tab Roof Shingles.
Asphalt Shingle's fibreglass.
Asphalt Shingles architectural roofs.
Of the three types listed, three-tab asphalt shingles are the most affordable. This has a base made of organic paper and a thin structure. But three-tab shingles are less durable than fiberglass and architectural roof shingles.
2. Architectural Roof Shingles:
Architectural shingles are much more resilient than asphalt shingles. This kind has an additional laminated layer that gives it a more finished and designed appearance.
Architectural shingles are more opulently designed and are therefore highly favored by homeowners. These are styled in a manner reminiscent of wooden shake patterns.
Especially in comparison to asphalt shingles, architectural shingles are more expensive. But compared to 3-tab asphalt shingles, these tiles last three times as long.
Architectural shingles might last up to 50 years or longer with regular maintenance.
3. Metal Roof Shingles:
These come in a variety of styles and colors and have a very fashionable appearance. Due to their lightweight, metal shingles are very simple to install.
This roofing material is therefore a good choice for structures with roofs that cannot support heavier loads because of its lightweight option.
Shingles made of metal can last between 75 and 100 years. As a result, when particularly in comparison to other roofing types, this has the longest life span.
Metal roofing is available in a variety of forms:
Copper roof Shingles.
Aluminium roof shingles.
Steel Roofing Shingles.
Tin Metal Roof Shingles.
Zinc Metal Roof Shingles.
4. Wooden Roof Shingles:
The various types of wood that are split and molded into thin sections are used to make wooden roof shingles.
Wood shakes or wood shingles are the names of these two types of wooden roof components.
Wood shingles have a predetermined shape, whereas wood shakes are manually sawn off and split to give them a rustic appearance.
 Based on only the type of wood and the processing conditions the wood received prior to installation, wooden roof shingles could last at between 15 and 50 years.
5. Wooden Shake Roofs:
A wooden shake roof has a hard texture constructed from 200–300-year-old cedar trees.
These tree logs are divided into pieces known as shakes.
If properly installed and maintained, wooden shake shingles would appear more elegant than asphalt shingles. However, they are costly and not a viable option in terms of price.
6. Solar Radiation Shingles:
It is one of the modern roofing shingles that are currently available.
When particularly in comparison to other roofing options, these are very pricey, but they offset this price by converting solar energy into electricity and other forms of household power.
The building has a nice appearance thanks to the solar panel shingles. The majority of the time, these panels don't completely cover the roof.
The solar shingles only occupy a small portion of the roof's surface, and another roofing shingle is placed alongside them.
It is advised to install the solar shingles on the south side of the roof because they perform better there than on the other sides. Solar shingles have a 20–25-year longevity.
7. Slate Tile Roofing Shingles:
Stone roofing materials are used to create slate tile roofing shingles, which are installed as shingles. Despite being thin, these slate tile shingles are heavy.
As a result, the slate tile roof shingles used for the roof are heavy.
Slate roof shingles have a natural appearance.
There aren't many different color options, so it is difficult to install these roofs.
However, one of the most durable roofing options is recognized to be slate tile roofing shingles that have been properly installed. These are pricey and have a lifespan of 60 to 150 years.
8. Rubber Roofing Shingles:
Rubber roofing shingles are similar to asphalt shingles in appearance and are made of rubber. These are highly durable and require easy installation.
 It is not necessary to maintain this kind of roofing shingle. It is more costly than asphalt shingles in terms of price.
Rubber roofing shingles typically last 15 to 25 years. Rubber roofs come in PVC, TPO, and EPDM roof material varieties.
9. Composite Plastic Roof Shingles:
They are made from recycled plastic.
By maximizing its use, these materials turn plastic into a building material that is safe for the environment.
The appearance of these roof shingles can be made to resemble slates or wooden shakes. Because of their lightweight, installation is simple.
These are less expensive but less durable and long-lasting than other types. It offers a lifespan of seven to twenty years.
10. Tile Roofing Shingles:
When particularly in comparison to other roofing shingles, installed correctly tile roof shingles offer the highest level of durability.
There is a possibility that the tiles will move because they are placed over a mortar bed. which necessitates a proper installation of high calibre.
The price of tiles is reasonable, but the cost of installation is high.
A tile roof shingle with proper maintenance has a lifespan of 100 years. The most popular tile shingles are:
Combination tiles.
Asphaltic tiles.
Clay ceramic tiles.
Stone slate tiles.
Steel tiles.
Cobalt tiles.
Sand Polymer tiles.
Steps for Installation of Roof Shingles:
To begin installing shingles, align the aluminium drip edge flush with the roof's edge and draw pencil marks at the top of the house on both ends.
For obtaining a straight edge, draw a line with the chalk between the two marks.
To leave a space between the drip edge and the fascia board, lower the drip edge by about a half-inch from that connection.
With a hammer and 114-inch galvanized roofing nails, secure the drip edge.
Repeat the process for the gable ends, installing the drip edge along the gable's roof.
Galvanized roofing nails measuring 114 inches long should be used to secure the 30-lb. asphalt roofing felt paper.
Place a tape measure 12 inches from the edge of the roof, starting at the bottom of the roof, to make sure the shingles extend past the drip edge.
Mark the roof at a height of 12 inches for the first course, and then mark the roof at intervals of 5 inches to determine your reveal. Apply this to the roof's two sides.
Draw a straight line every 5 inches using the chalk line.
And use the chalk line, draw a straight line that is 6 inches apart vertically.
By removing the three tabs from the shingle and only leaving the top tar section, you can install a starter course.
Advantages of Roof Shingles:
When compared to other roofing alternatives, extremely durable.
Light weight makes it simple to handle.
Flexible – Makes installation simpler.
Water Absorption is zero.
Possibility of numerous colour options and pattern options.
ridges and hips may be folded. No need for pre-cutting.
Windproof, impact-proof, fireproof, and able to withstand temperatures between -40 and +100 degrees Celsius.
It can be used even on extremely steep slopes between 15 and 90 degrees.
It has overlap that is greater than 50% guarantees total waterproofing.
Disadvantages of Roof Shingles:
Shingles are vulnerable to wind damage because they are easily torn or lifted off by strong winds.
Mildew is a frequent issue, which is brought on by an abundance of moisture, which can quickly rot the shingles and result in other harm.
Shingle roofs are also more prone to mould and algae growth.
Heat damage is much more likely to affect shingle roofing.
Also read: Gable Roof | Components of Building |  Pitched Roof 
Conclusion:
It can be challenging and dangerous to install roof shingles.
 The right safety gear must be worn at all times, such as a strap and line fastened to the ridge or an arrangement with guardrails all around, to prevent falls.
Your home is shielded from the outside world by the roof shingles that protects your family and keeps your house cozy and warm.